AFORDABLE WEBSITES FOR DJS
One-stop affordable custom-built DJ, Artist, Band, and Record Label web designer and branding service. From a custom logo to high quality, Website and Electronic Press Kit, we can take care of all your branding needs.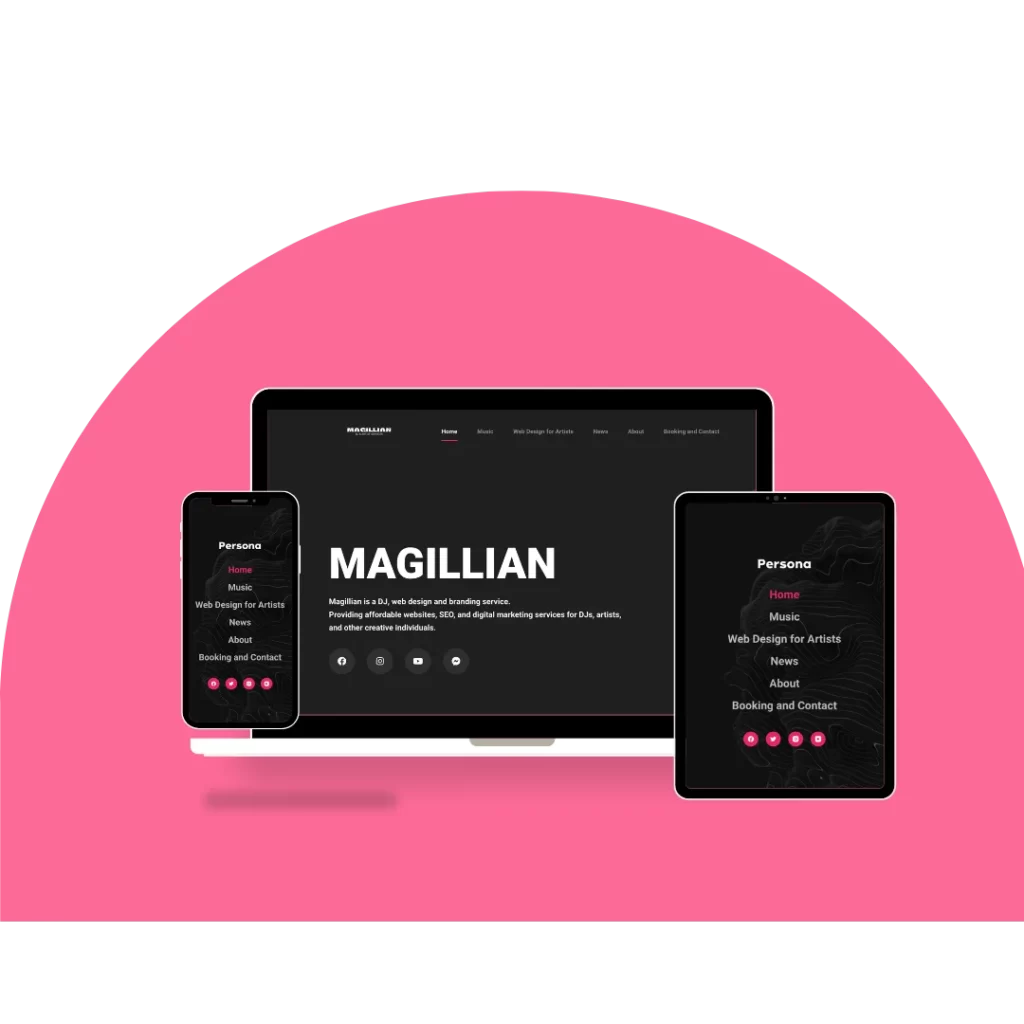 Your Music. Your Brand. For the World.
Get it done right the first time. We do it all
We love three things – web design, art, and music. That's why we design websites specifically for musicians, music-related businesses, and other creative individuals.
From independent record labels, DJs to music producers, Magillian strives to provide custom-made websites that reflect identities and brands.
You can take comfort in knowing that having your website is not a one-and-done experience. Our love of music and respect for your craft means we will become an important member of your team and remain at your side as your career grows.
Get in touch to let us know what you have in mind, and we'll talk. Over a fresh beverage of your choice. In person, via WhatsApp or on messenger. We're cool with either.
Accreditations, Certifications, and Acknowledgements
Engage your website visitors and fans with a user-friendly design in an interactive format, and delight them with your music and offers beyond their expectations.
Our ultimate purpose is to inspire and develop artists and DJs to think and showcase their work creatively, and release their potential to shape their future as an artist.
We have been able to help artists to develop a business model that is attractive and benefit our partners.
Magillian has been certified, accredited and acknowledged by multiple external parties on not only the quality of courses grades , but also high level of customer satisfaction and quality management.
Certification according to international standards delivers assurance that the competences and methods accurately reflect those required of a practitioner within a practical context and are based on an unbiased and official standard of quality.
Label and event manager, talent scout in the electronic music industry with a marketing background in the areas of culture, events, and digital marketing opportunities for record labels and its artists.
Passionate about IT, Web3, music technology and solution projects, my professional skills are A&R administration, Business development, Event Management, Online Communications, Public Relations, Social Media and WordPress Content creation and Management.
Additionally, an amateur photographer and producer of music, running the collective Musica Gourmet. Blockchain enthusiast with a Postgraduate Degree focused on Surfing Performance and Level-1 Surf Coaching Course from ULHT.
We worked together on several projects in the last years. Magillian's professionalism and healthy perfectionism always motivated me to do my own part of the job better. Not once did he raise the motivation of the whole team with his energetic and adventurous approach to solving problems. I highly recommend as a high value to any team, making others team members strive for better results.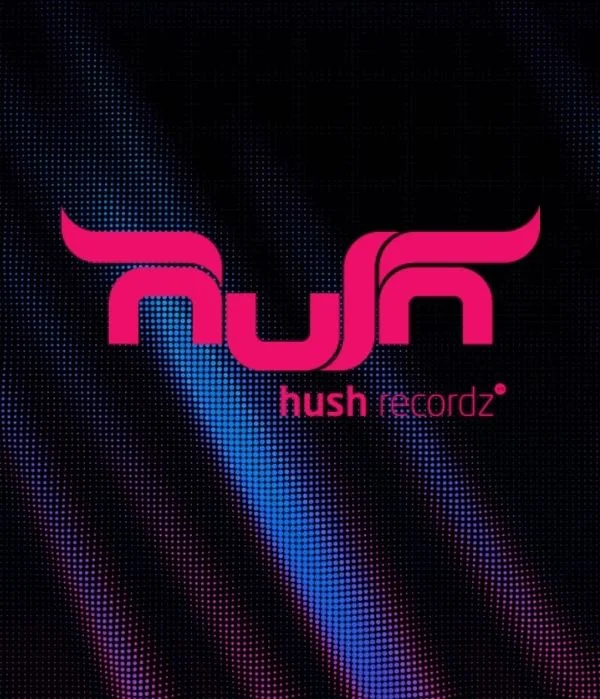 Independent electronic music record label
iIternational collective and independent record label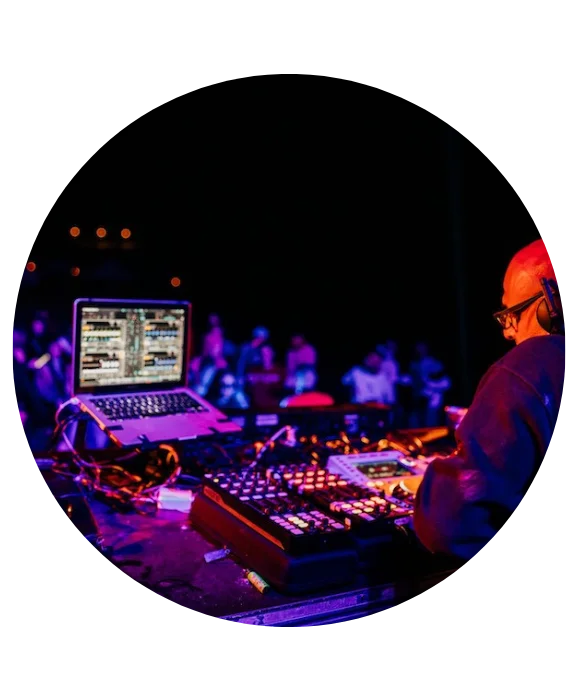 Book a DJ for your next event
Book a Professional and highly experienced DJ and multifaceted artists floating around from Downtempo, Deep House, Organic House to Techno. That also love music to tune out your corporate event..